Ultimate value in training:
How to start your own beauty business 
Individual training Valued at $8498.00 
Inc Books
Now Combined Package:  $7140.00
60 hours of training
plus Books 260.00
ASK ABOUT FUNDING
You will learn how to successfully start your own business 
Get helpful direction on setting up and executing social media
Learn classic lashes value 
Volume lash extensions Value 
PMU makeup artistry including Value 
Powder brows
Microblading
Lash Lifts and tints with brow lamination Value 
Henna brow  and facial waxing Value 
Eyeliner Value
Lip blush Value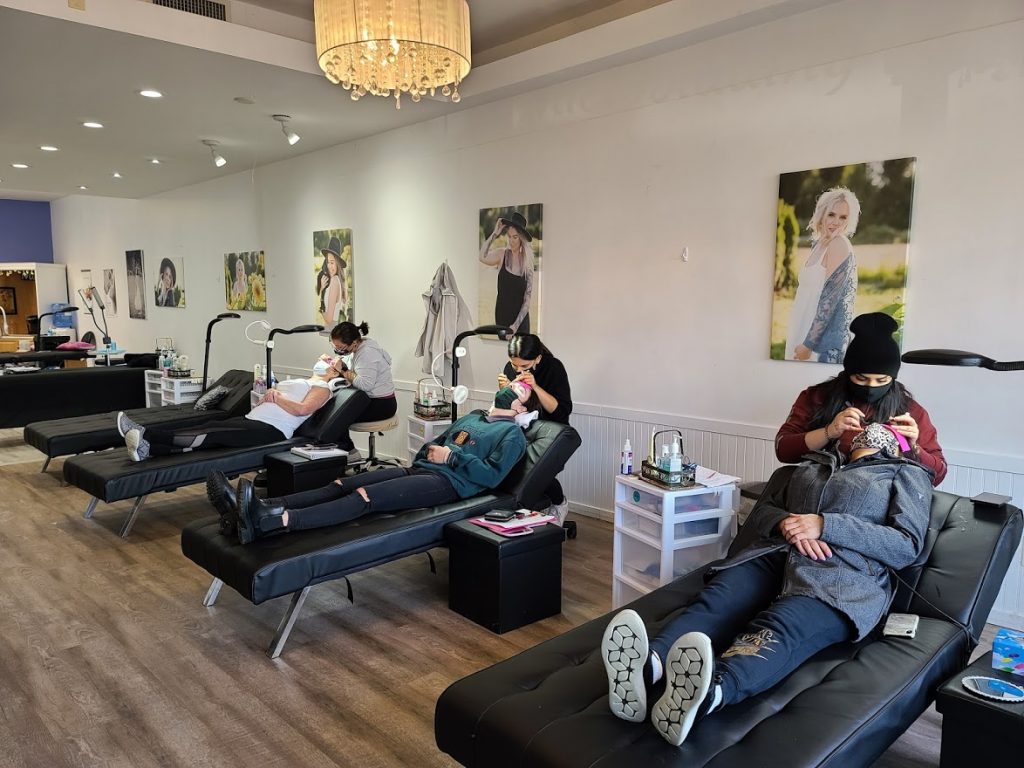 Join one of the hottest growing markets in the beauty industry today.
---
On the job learning with real life experiences
You will be working on not only becoming a great lash and PMU artist but also learning how to become a good business owner. Along with your ability to do perfect lash applications, you'll learn how to get repeat clients, referrals, purchase product, brand your company, apply for your license's and work with your local health board! We'll help grow your confidence and give you the tools to build client trust and maximize word-of-mouth marketing
What our training offers:
Comprehensive hands-on training
Start to finish certification
All the tools and supplies to start your business straight away
Mentorship Workbooks/Training Manuals
Certificates for each service and overall business certificate before you leave
Hands-on training mentorship for as long as you need it to pass your exams
Supplies to get started (not including furniture or books)
Business training cover the following key topics
Business registration & license procedures
Business insurance and why
Marketing/networking
Should you: Name your company/trademark/registering
Finding the right studio location/home or salon
Building your brand
Where to buy Supplies (lashes, tweezers, adhesive, etc.)
credit payment method see below
Additional benefits:
10% discount on supplies purchased through Voila.
Access to discounted training on new products/techniques.
Description
Covid Protocol
Course Outline
Professional Kit
FAQ
Model Requirements
Description
You will learn how to successfully start your own business ($500+value)
get helpful direction on setting up and executing social media

Learn classic lashes value $1099 
Volume lash extensions Value $699
PMU makeup artistry including Value $2400

powder brows
microblading

Lash Lifts and tints with brow lamination Value $650
Henna brow  and facial waxing Value $750
Eyeliner Value $1200
Lip blush Value $1200
Training package Valued at $8,498 now $7140   
Plus Books and business supplies $260.00
Covid Protocol
Course Outline
Professional Kit
FAQ
Model Requirements