Finding the right trainer
Now during the popularity of Eyelash extensions, Microblading, powder and all PMU, trainers from all over get to showcase their talent and inspire. Unfortunately, the industry has fallen prey to some rather questionable characters with "fast-food" training sessions. In contrast to notable, well respected trainers, they are now offering fundamental courses to the frantic students who paid lower priced training only to find upon completion of the course they have nothing to show but a fancy kit with no real grasp on the basic fundamentals.
Unfortunately with the B.C. beauty industry not regulating their trainers, we've seen some trainers that are not covering proper handling and disposal of hazardous materials to a one day course or online courses not teaching the intricacies of hands-on training. Most experts in PMU, tattoo, eyelash extensions waxing etc. agree there seems to be a consensus that choosing a qualified trainer brings peace-of-mind. 
Remember local trainers have a greater level of accountability for who complete their course, and the training those students receive and can be hands on with mentorship and extra's
Watch for those who don't have experience training
Beware of trainers who will not reveal the location of training to you until after you make the deposit.
Keep away from the trainer who advertises work on live models without the proper insurance. 
Ask for an information package detailing the course.
Get it in writing that the course will not be cancelled for any reason other than weather related delays, death in the family.
Beware of a trainer who gives you reason for lack of transparency, most trainers who are industry veterans are very supportive of each other's events, often teaming up in one way or another to show support.
Be cautious of videos posted on live student work during '3 days of training' unless it's accompanied with before pictures of the models. This is one of the most misleading advertisements. Look for those who specifically chose models with near perfect brows, this is unrealistic and lazy.  You should look for pictures of their students' healed results.
Trust your gut. The money you're paying is money you've worked very hard for, don't invest it lightly. 
I strongly believe that if these questions are asked enough, industry professionals will want to rise to the challenge of a better business model
.
Fraser Health Permitted and Exceeding Health Canada Guidelines
Fully Insured & Licensed Fraser Health Permitted and Exceeding Health Canada
Guidelines/Fully Insured & Licensed
Deposit is not refundable.
Once we receive your deposit, we will send a welcome package.
Pre-purchasing of supplies and allotment for Instructor scheduling specifically for training dates, dictates that classes may NOT be rescheduled within 4 weeks of the commencement of training. Please make sure you book off any time you need for the course.
Infection Control Education Course Included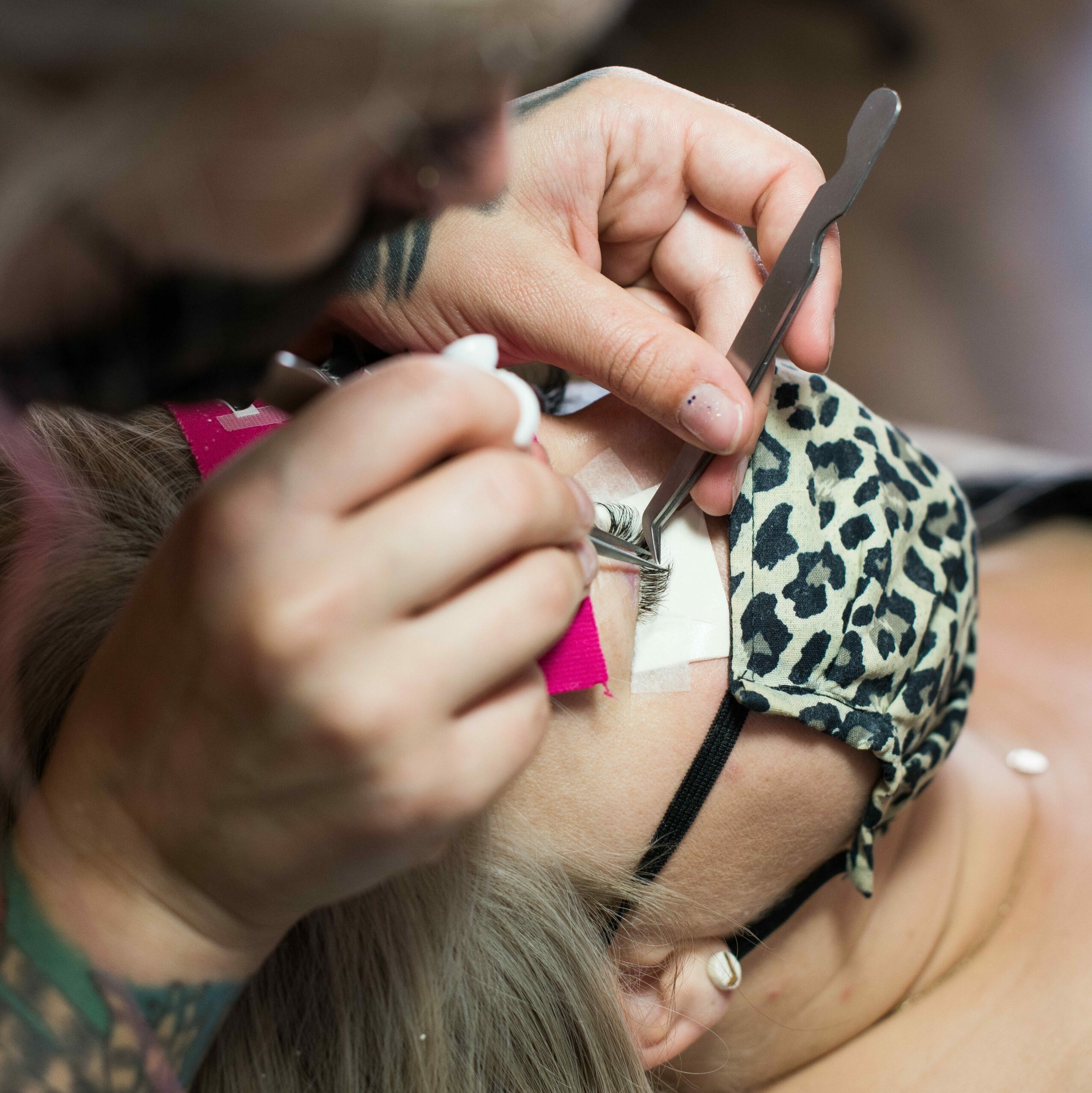 Classic Eyelash Certificate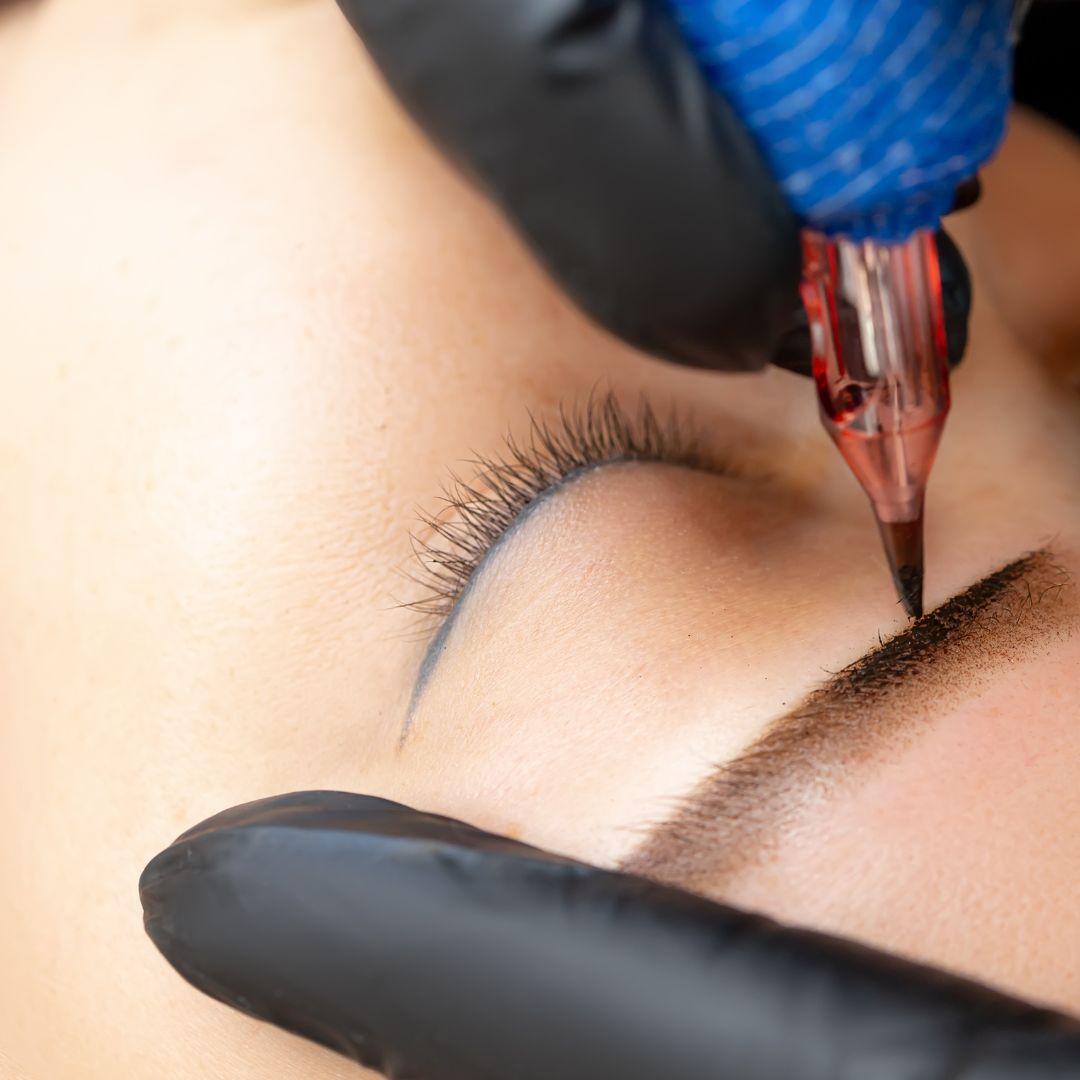 Semi Permanent Brow Certificate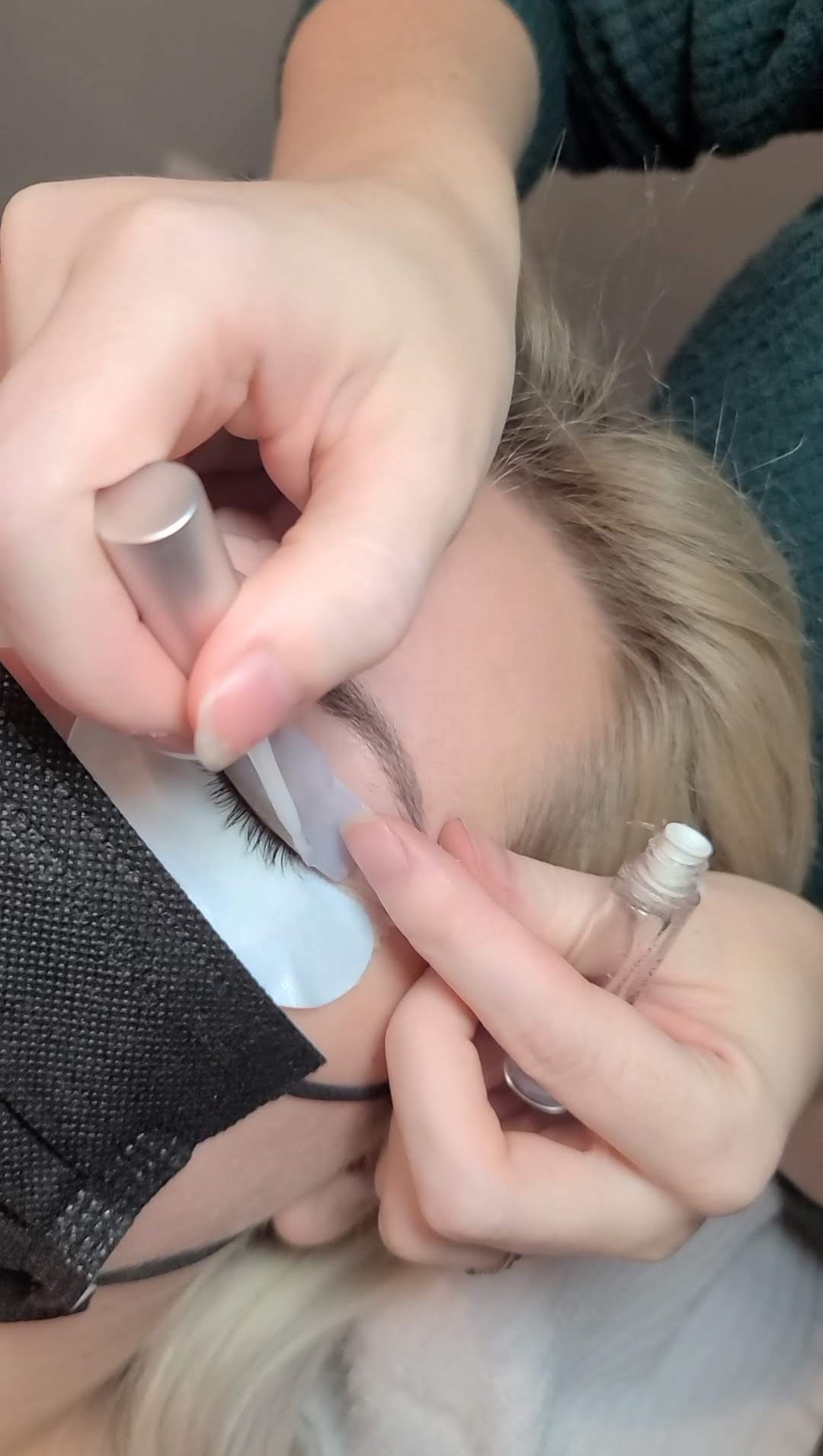 Lash Lift, Tint and Lamination Certificate
Build your own business with our all inclusive course:
Beauty Tech Certificate
You will learn how to successfully start your own business 
Get helpful direction on setting up and executing social media
Learn classic lashes value 
Volume lash extensions Value 
PMU makeup artistry including Value 
Powder brows
Microblading
Lash Lifts and tints with brow lamination Value 
Henna brow  and facial waxing Value 
Eyeliner Value
Lip blush Value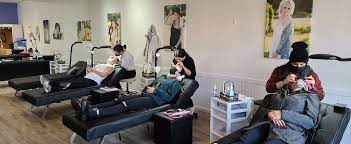 Ask About Group Rates
Text 778-918-6452 For More Information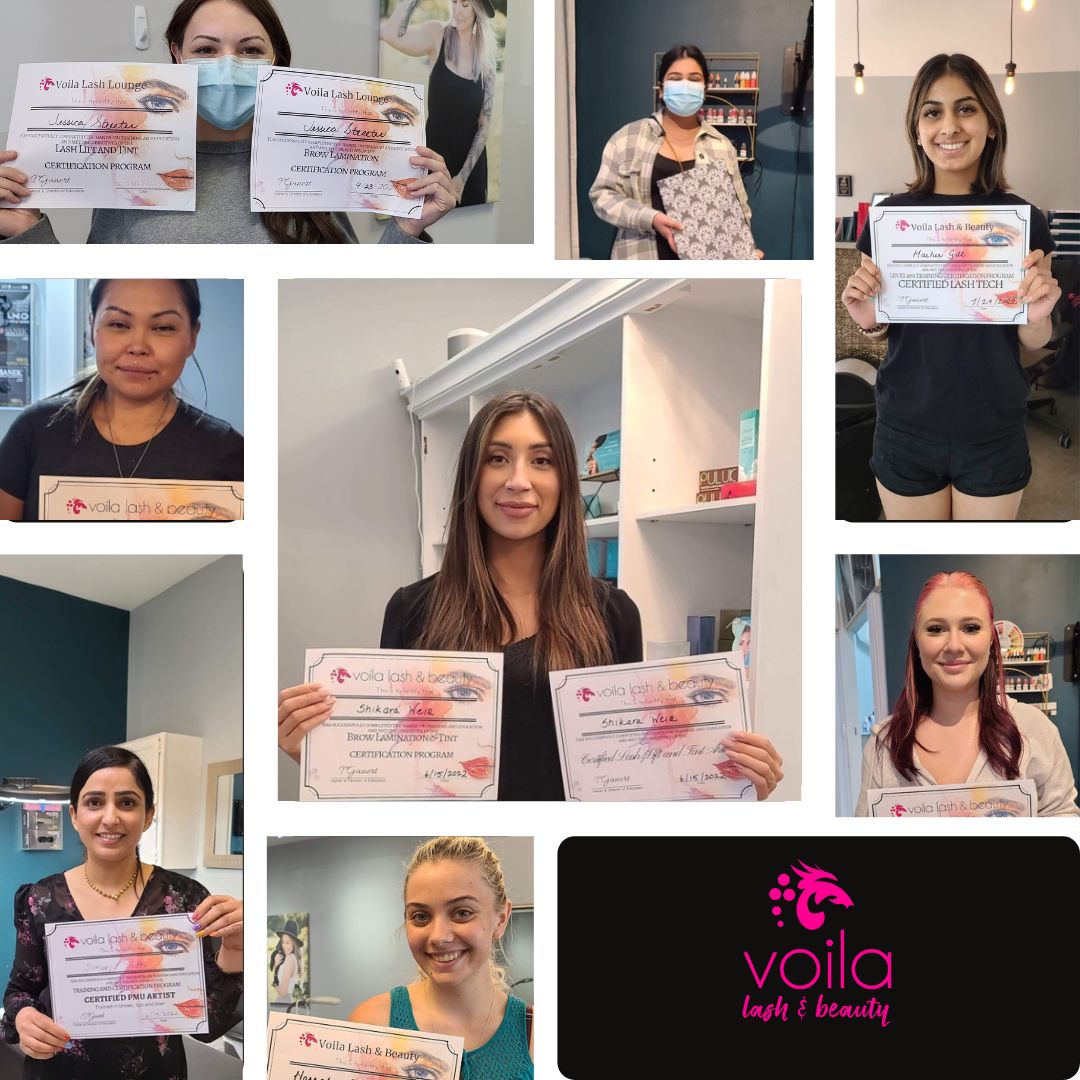 Voila Professional Supplies Provided
From extension aftercare to microblading rings, Voila has all the professional supplies you need.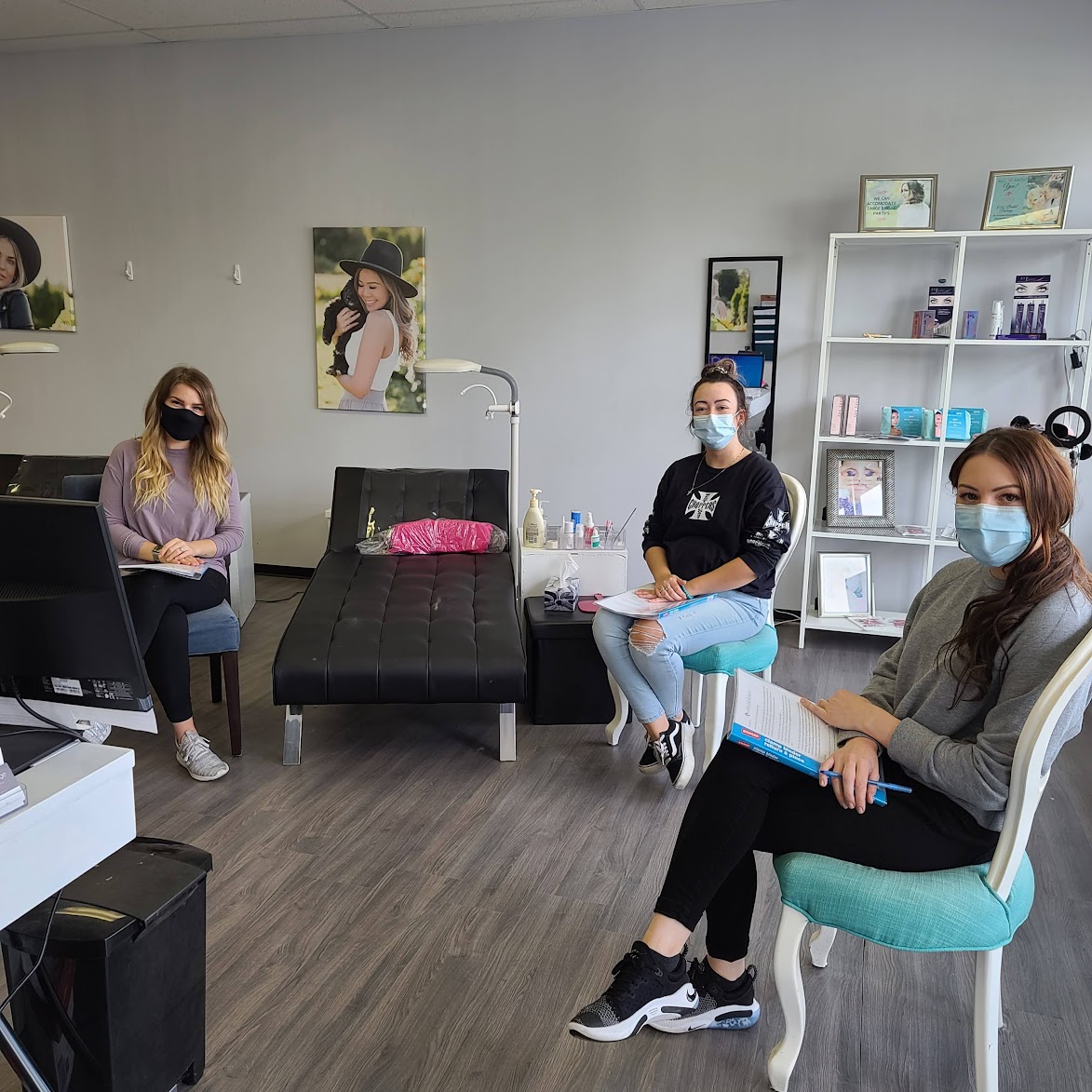 Small Classroom Sizes or Private
At Voila we offer a variety of training opportunities in small group size large spaced COVID safe classrooms. It's important for us to stay on top of current trends and techniques.
Become an entrepreneur in the beauty industry by training with Voila.
A WORLD OF DIFFERENCE WITH ONE SIMPLE LASH LIFT
"Started getting my lashes done here and I won't go anywhere else now! I was skeptical as I have had some negative experiences with eyelashes from lots of different places but I seriously couldn't be happier with the end result of my lashes that were done by Sarah ❤ They are exactly what I wanted and I didn't even have to explain myself !! Very gentle and no irritation what so ever :)"
"What started as a model experience for a new tech training in lash extensions, has turned into a full blown addiction lol. Not only because the work is amazing, but because the entire experience is amazing. I've never been one to practice any type of self care or receive beauty services other than the occasional nails. Voila has exceeded my expectations. In the beginning, I had issues with shedding as I have extremely oily skin. The girls worked so quickly in tailoring their services to my needs. Nicole and Sam are absolute professionals that perform exceptionally. My lashes look amazing at all times and i look forward to each of my appointments. Thank you so much for making a girl feel pretty! "
"Such a comfortable setting and wonderful, professional service! The 90 minutes did not feel that long which is a huge bonus when you are laying back with your eyes closed, in fact, I would say the time even flew by. So happy with my bijoux mink lashes – they look so natural and full. Tracey, you rock!"
We Deliver and Ship all over the Country!
ABBOTSFORD
Close to the bow and Stern
HOURS:
MON-THURS 10:00 am – 7:00 pm
FRI-SAT 9:00 am – 4:00 pm
(other times available upon request)
HEAD OFFICE
For a quicker response text:      778-918-6452
or you can also reach us via email at: [email protected]
Please do not try to book or cancel appointments by email.
All deposits are non-refundable and credit will be used towards any future service
Note: We do not give refund services rendered.