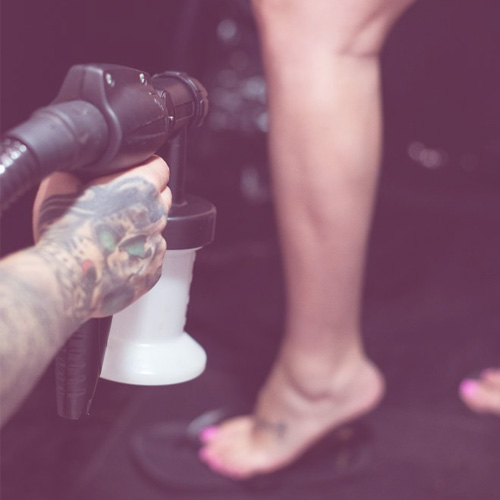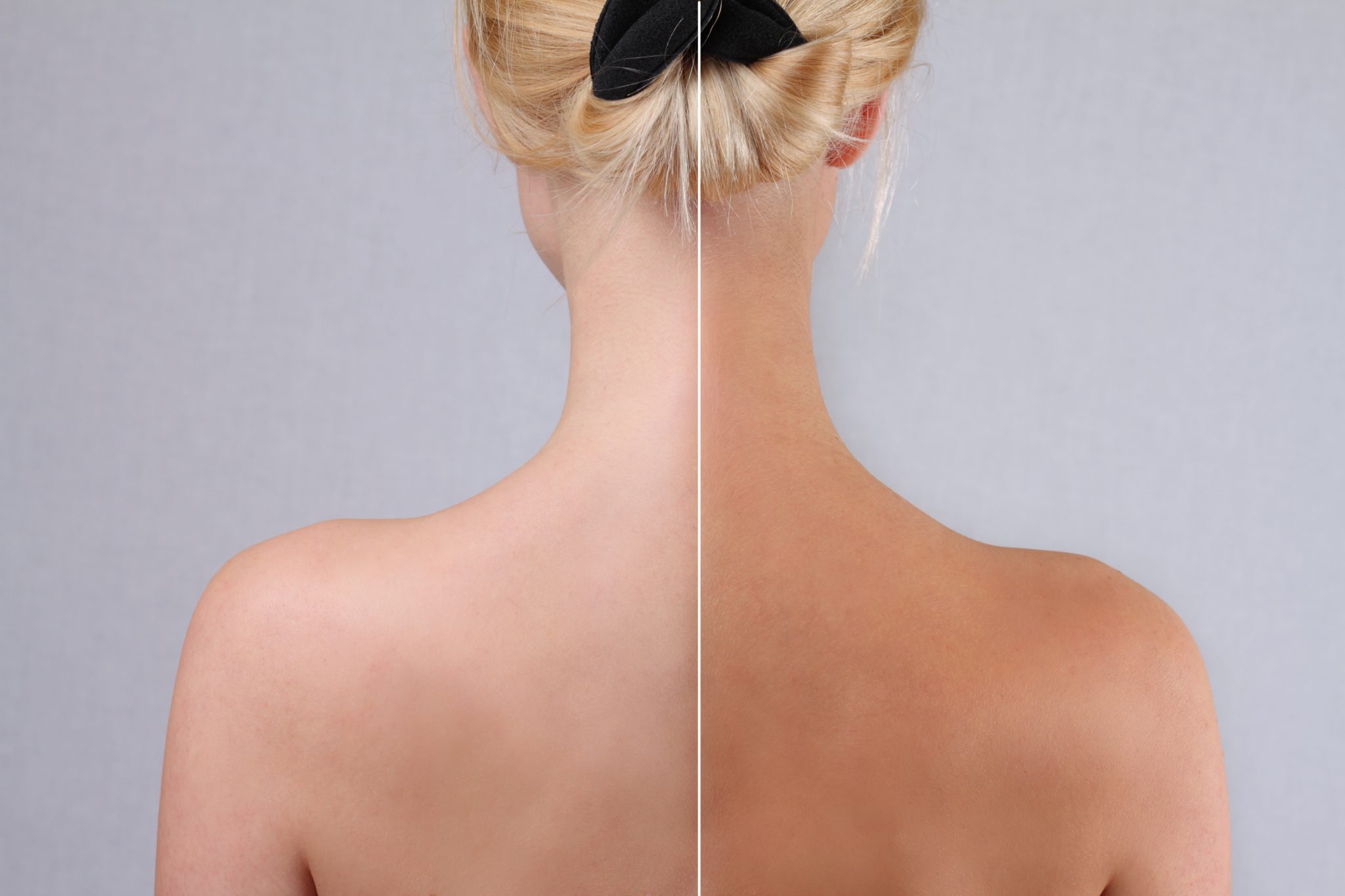 The secret to achieving a perfect spray tan glow has everything to do with preparing the skin before a session and maintaining the tan after the session.
Our Norvell or Million Dollar Tan Products are  paraben-free, sulfate-free, cruelty-free and 100% vegan. They're also non-comedogenic, meaning they won't clog pores.
Pre & Post Spray Tan Care
Remember to exfoliate the day  before your appointment: scrub your entire body to slough off dead skin and soften dry patches. (Tanning without exfoliating can leave you splotchy or uneven).
Wax or shave prior to your appointment: always wax or shave (everywhere) first. Even the smallest amount of stubble can cause buildup at the follicle. Also, shaving after your spray tan can actually remove the product and cause it to fade faster.
Don't wear lotion or deodorant: Applying a moisturiser before getting a spray tan creates a barrier between the product and your skin. Your tan will be too light at best, and at worst, streaky. You can moisturise up to 24 hours before your appointment, or you may choose to wait until your colour is completely set.
Don't wear makeup: Your technician will tan your face, so make sure you remove all make up before your appointment. At the very least, pack a few makeup remover wipes.
Prepare to strip! : You'll be asked to get naked (according to your comfort level – you can wear underwear or a bathing suit, but keep tan lines in mind). We recommend at least going topless and wearing small underwear.
Don't wear accessories: Remove all necklaces, bracelets, rings, and earrings that you can.  Not only will it make for a better spray tan, it'll save you jewelry clean up time.
Wear something loose: Whatever you do, don't wear white or tight clothing just after your spray tan. Light colours can get stained, while tight pants or boots can rub against your skin and remove colour in those areas.
Don't make social plans afterwards: Most spray tan products include visible colour to ensure even coverage.  Since you will have to wait a minimum of five hours before showering, you'll typically get an initial shade that's far deeper than the resulting tan. While the formula develops, you also get the telltale tanning smell.  All in all, we recommend staying up until you're able to rinse off.
Don't book a workout or exercise class: Sweat will make the tan drip right off your body. Do yourself a favor and skip the workout that evening.